South Beach International Amateur
December 19-22, 2019| Miami Beach, FL
---
THE WORLD'S 6TH RANKED AMATEUR GOLF TOURNAMENT
2019 SBIA CHAMPION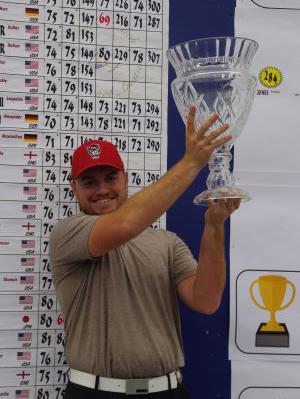 Ben Shipp - United States
CHAMPION 2018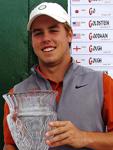 Pierceson Coody
United States
CHAMPION 2017
Jacob Bergeron
United States
CHAMPION 2016
Danny Walker
United States
CHAMPION 2015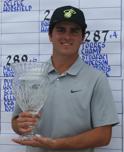 Jorge Garcia
Venezuela
CHAMPION 2014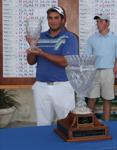 Gabriel Lench
United States
CHAMPION 2013

Greg Eason
England
CHAMPION 2012

Juan P. Hernandez
Mexico
CHAMPION 2011

Kelly Kraft
United States
News
Ben Shipp Wins the SBIA - Final Round Recap!
5 mos ago
North Carolina States Ben Shipp (#64) of Duluth, GA took the South Beach International Amateur into overtime for the first time in its 9 year history, winning on the second hole of sudden death over Oklahoma...
2019 Third Round Recap!
5 mos ago
The SBIA is considered to be one of the toughest 36 hole cuts to make in amateur golf and the 2019 tournament was no exception. Incredibly difficult playing conditions in the first two days featured winds...
2019 Second Round Recap!
5 mos ago
While the wind picked up to 25 mph today the rain cleared early in the morning and the players who were unable to finish round one did so early in the morning at Miami Beach and then went over to start...
2019 First Round Recap!
5 mos ago
An overcast day with intermittent rain and constant winds in the 20 mph range made for a stern test of golf at both Miami Beach and Normandy Shores golf clubs on Thursday. The rain at Miami Beach Golf Club...